How To Automatically Insert Word Count Or Page Count In Word?

Oct 05, 2022
While writing a document, many times you need to insert word or page number notes somewhere in the document section. Do you know how to insert a word or page number in Word? With just a few simple steps, we will have the results immediately without having to calculate much. Check out our guide below.
Open a word document.
Step 1: Position the cursor where you want to insert word count or page count, and click Insert > Quick Parts > Field.

Step 2. Scroll down the Field names to select NumWords or NumPages.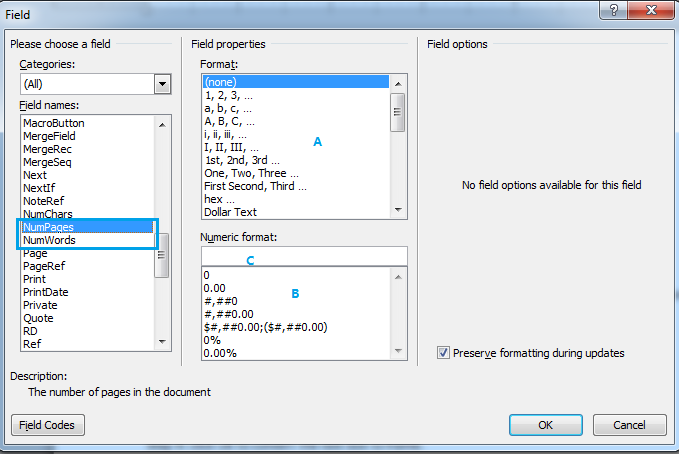 Here you will find many options. A, B, or C. Please choose according to your needs.
If you need to keep the formatting after update, please check Preserve formatting updates.
There are many useful features that you can learn more about in this list.
Step 3. Click Ok, it will insert the number into the place where you cursor on.
This will insert a "field" in your document which automatically displays the number of words: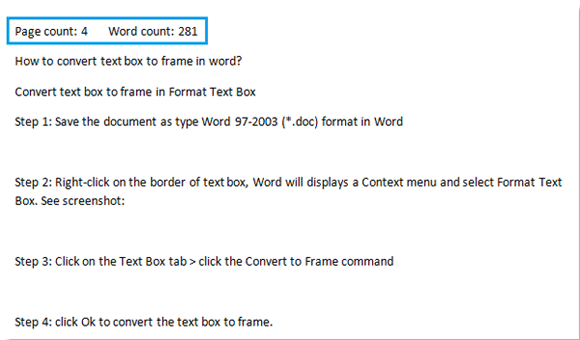 If you add and remove text from your document, select the word count number and page count number and Right click it to select Update Field to update the word count or page count automatically.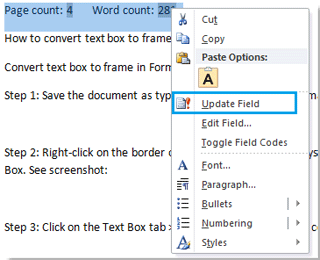 The number will change to reflect the new word count of the document.