What is NSFW? The meaning of NSFW

Mar 15, 2023
What is NSFW?
"NSFW" stands for "Not Safe For Work" or "Not Suitable For Work." NSFW is a warning to users to consider carefully before viewing or reading sensitive, unhealthy content in the environment, workplace, or public place.
The meaning of NSFW
The purpose of content labeled "NSFW" is to help users be more careful, avoid many inconveniences, and be embarrassed by somewhat indecent content.
NSFW is not bad content. This is a warning often used on social networks for articles that are a bit sensitive, should not be opened in public places. NSFW aims for users to use it in a civilized way, contributing to protecting and having a more positive view of cyberspace.
Usually, when you visit a page with NSFW content, you will see a message asking if you want to continue. You can select "Continue" to continue or "Cancel/Back" to return.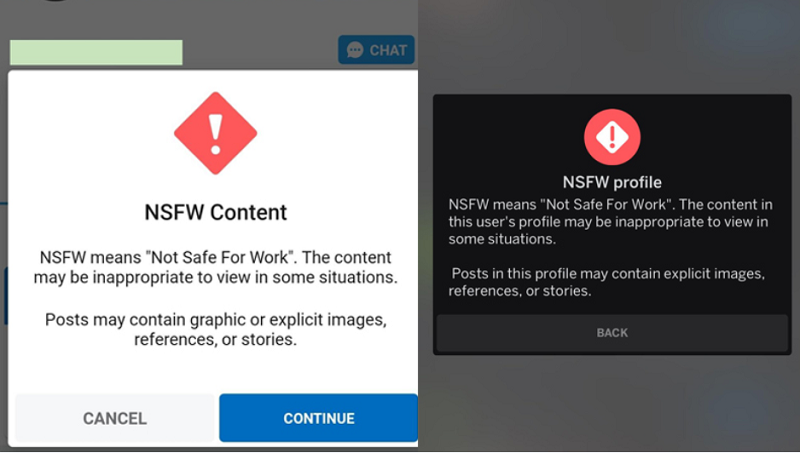 Some other variations of the NSFW phrase:
PNSFW: Probably Not Safe For Work
LSFW: Less Safe for Work
PNFO: Probably Not For the Office
What are some other words related to "NSFW"?
NSFL stands for "not safe for life," which refers to content that is considered disturbing.
SFW stands for "safe for work," which refers to suspicious but fairly safe content.