"I.e." What does it mean? Distinguishing 'i.e.' and 'e.g.'

Apr 08, 2023
"I.e." and "E.g." are all abbreviations of Latin terms.
"I.e." What is that? "I.e." What word stands for?
"I.e." stands for Id Est. Id Est is a Latin word that means "to say it this way", "to be precise"... used to explain more clearly, to rephrase what you want to make others understand.
"I.e." is equal to the phrase "that is" and is roughly translated as "that is, that is, in other words". For example:
The hotel is closed during the low season, i.e., from October to March. (That hotel closes during low season, which is October through March, "i.e." further explains the phrase "low season).
The price must be more realistic, i.e., lower. (Price should be more realistic, i.e., paraphrase realistic).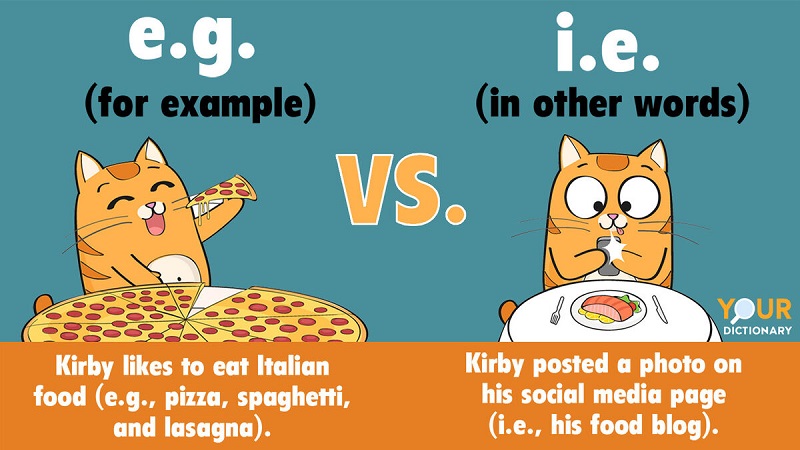 "E.g." What is that? "E.g." What does the word stand for?
"E.g." is an abbreviation of the Latin phrase exempli gratia, meaning "for example," used to list illustrative examples.
E.g., after "e.g." you give one or more examples that illustrate what you said earlier, not necessarily listing all the possibilities. For example:
You should eat more food that contains a lot of fiber, e.g., fruit, vegetables, and bread. (You should eat more fiber-rich foods such as fruit and bread.)
- You often write a slash between alternatives, e.g., "and/or". (I usually add a slash between two alternative words, such as and/or."