The Meaning Of RSVP

May 23, 2023
RSVP stands for "Please Respond". It is derived from the French phrase "Répondez s'il vous plaît". This is the word that often appears at the end of proposal documents, invitations (wedding cards).
If you receive an invitation with this phrase, reply to it. Your answer shows that you are knowledgeable and respectful of the host.
In case you are unable to participate, you can write "sorry" or something else depending on your situation. On the contrary, if you are able to attend, please also reply, confirming that you will attend the party.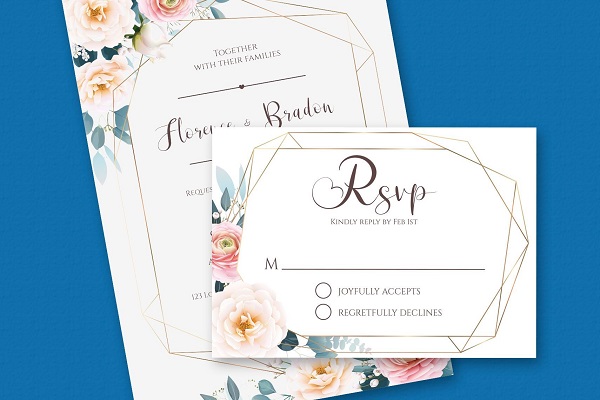 The most correct way to use the acronym RSVP
When there is an RSVP on the envelope, there will be instructions on how to respond. A formal invitation, such as a wedding invitation, will have a response sheet attached that you can return in the envelope provided. Informal invitations, on the other hand, may have a phone number, email address, messaging address, or social media method to respond to, along with instructions. Electronic RSVP requests make it easy to reply with an email or link to a website with a button to accept or decline.
RSVP needs to clarify who is invited. Couples are often named together, which includes your young children. It may indicate that you can bring a guest, commonly referred to as a "plus one." If you don't see any signs, then that new invitation invites only you.
If you want to attend but can't give clear feedback ahead of time, it's best to decline. You can contact the host to explain your reason for not attending.
With the above examples, I hope you will better understand what RSVP is. And the best way to use it.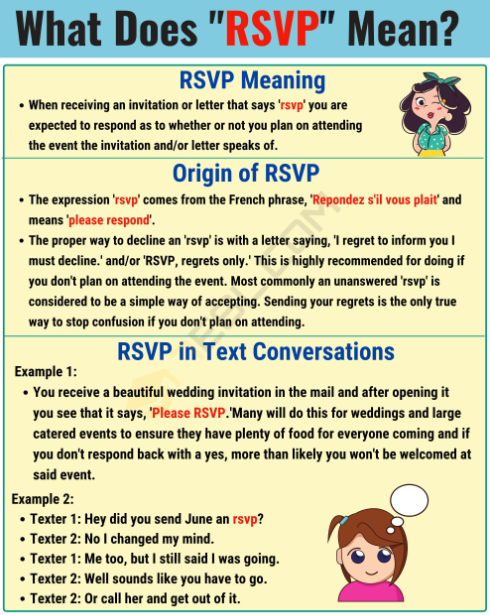 Currently, RSVP not only means reply to mail but also has many other meanings, such as volunteer program organized for the elderly and retired people, revenue sharing plan (revenue sharing), value plan, etc.
Some other types of abbreviated RSVP:
Rapid Serial Visual Presentation
Resource Reservation Protocol: is the name of a protocol used in the field of computer networking.