What does Rizz mean?

Apr 08, 2023
Rizz is an internet slang word for the ability to attract people with flirting or charisma.
Where does Rizz come from?
Rizz is a slang word created by YouTuber and Twitch streamer Kai Cenat.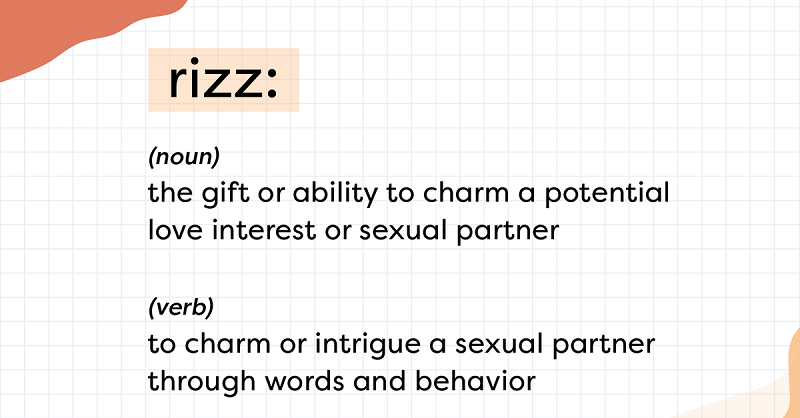 Who uses Rizz?
Young people frequently use Rizz on social networking websites like TikTok, YouTube, etc. It is often used as a noun, but sometimes it is also used as a verb.
Kai explains the definition of Rizz.
"Rizz started with me and a few of my friends back home."
"Then let me define it for you. Rizz doesn't speak out like you're hot and you don't have to say anything to get girls."
"It's not Rizz at all." Rizz is when you're talking to a girl and at first it just doesn't go your way.
"You don't know what's going to happen; it looks awful to you until you Rizzin' them 'til you hold on tight -- it starts to come your way".
"It's like going from a dead end to a place where you're so sweet with your words and what you're saying to that girl—let me talk to him."
What Does It Mean to 'Rizz Up a Girl'?
"Rizz up" is understood in the sense of seduction, flirting. It's a complete and detailed plan for pursuing the steps and actions of flirting with the girl he wants to have.
What is 'Unspoken Rizz'?
This is a so-called very special ability—the ability to understand a lot with just one look. So facial expression is the deciding factor in "Unspoken Rizz".